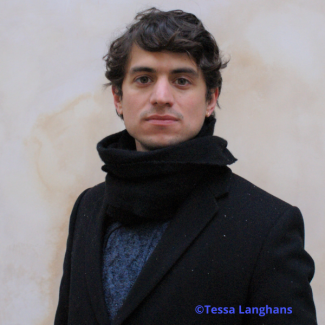 400 Fine Arts Building (panel discussion) and Ciné Athens (screening)
Due to recent travel restrictions to the U.S., the events with Mehmet Büyükatalay have been postponed until a later date.
Turkish-German Filmmaker Mehmet Büyükatalay, whose debut film Oray won Best First Feature Film in the 2019 Berlin Film Festival, will visit the University of Georgia and Athens for a couple of events on Thursday, March 26, 2020.
Oray is a film about a young Muslim man's struggles between his love for his wife and religious restrictions. You can watch the movie's trailer here.
Visiting Turkish-German filmmaker, Mehmet Büyükatalay, will discuss Filmmaking In and Beyond Film School with UGA German students and film production faculty and students at a panel discussion at 11 a.m. in room 400 of the Fine Arts Building, followed by snacks in the lobby of Joe Brown Hall. 
Büyükatalay's film, Oray, will be featured at a screening at Ciné arthouse cinema in downtown Athens, Georgia, at 7:30 p.m, concluding with a Q&A session with the director. Admission is free, and the public is invited to attend both events.
For more info, please contact event host, Dr. Berna Gueneli, Associate Professor of German in the Department of Germanic & Slavic Studies at the University of Georgia.