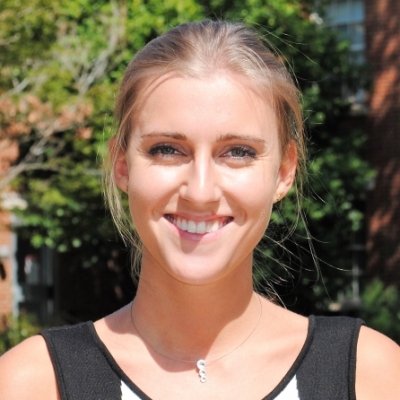 Graduate Teaching Assistant
2017-18 Max Kade Graduate Student Fellow
Contact Info
Office:
14 Joe Brown Hall
Office Hours:
Wednesdays 2-3 pm and by appointment
stephanie.adam@uga.edu
Stephanie is originally from Vienna, Austria. After having successfully completed the Master program for German at UGA in 2019, she started the MAT program for World Language Education. She continues to teach beginner German Classes while getting her second master degree.
She is interested in Middle High German, especially the literature of that period. Hagen von Tronje is her favorite figure of that time. Stephanie also has an interest in women's Holocaust memoirs and their use of the German language, if applicable. After getting her MA in German and MAT World Language Education she wants to become a teacher of German.
Education:
MA in German from the University of Georgia - 2019
B.A. in English Lit from the University of Vienna - 2015
Of note:
Outstanding Teaching Assistant Award from the Office of Instruction- awarded 2019
Outstanding Teaching Assistant Award from the Germanic and Slavic Department - awarded 2019