Becoming a proficient speaker of another language can benefit you in many ways: it gives you a deeper understanding of other cultures, improves intellectual focus and academic performance in general, and opens up exciting and rewarding employment opportunities.
The Department of Germanic & Slavic Studies affords you the opportunity to work closely with dedicated faculty mentors. We offer majors in German and Russian; dual degree programs in German and World Language Education and German and Engineering (pending final approval); a German minor and Russian minor; and study abroad and internship opportunities.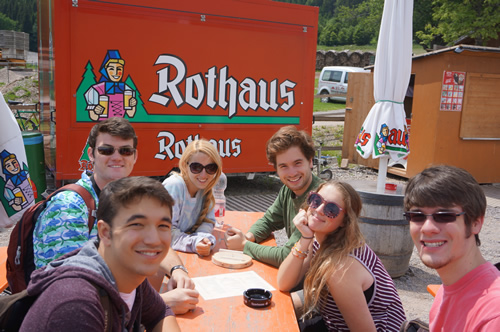 Freiburg Study Abroad Program
For more information about specific undergraduate programs, follow the links in the menu on the left. Study abroad and internship information can be found in the top menu.
Questions? Contact our undergraduate advisor, Jordon Ropson.