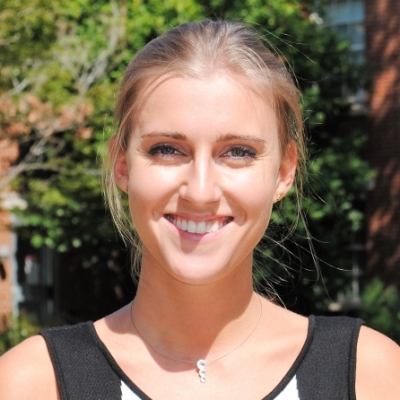 Graduate Teaching Assistant
2017-18 Max Kade Graduate Student Fellow
Contact Info
Office Hours:
Tuesdays 11.30 to 12.30 and by appointment
stephanie.adam@uga.edu
Stephanie is originally from Vienna, Austria. She currently is a graduate student of German with emphasis on Literature. She is interested in Middle High German, especially the literature of that period. Hagen von Tronje is her favorite figure of that time. Stephanie also has an interest in women's Holocaust memoirs and their use of the German language, if applicable.
Education:
B.A. in English Lit from the University of Vienna