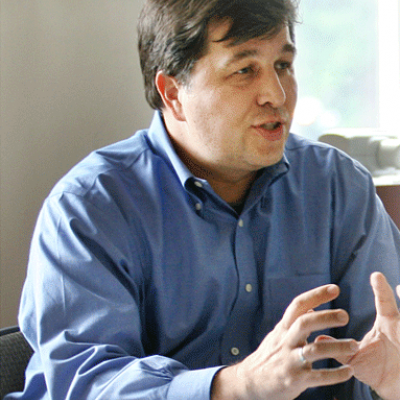 A.G. Steer Professor and Associate Dean
Franklin College of Arts and Sciences
Contact
mkagel@uga.edu
Office Hours:
By Appointment (contact Karen Coker at kcoker@uga.edu)
Martin Kagel's research and teaching comprises German literature and culture from the 18th through the 21st-century. His publications include a monograph on the aesthetics of Jakob Michael Reinhold Lenz and several edited and co-edited volumes on subjects ranging from individual authors to the current state of German studies. He has published many articles and book chapters on topics such as 20th-century philosophy of history (Karl Löwith), of technology (Günther Anders), and the environment (Ludwig Klages), contemporary landscape design, gender and authorship, the 18th-century culture of friendship, the connection between 18th-century German literati and the military, and twentieth-century German poetry. More recently, Kagel's focus has been the Holocaust theatre of Hungarian-German-Jewish author George Tabori. Teaching distinctions he has been awarded at the University of Georgia include a Lilly Teaching Fellowship, the Sandy Beaver Award for Excellence in Teaching, and the Richard B. Russell Undergraduate Teaching Award. He is currently serving as Associate Dean for Humanities and International Studies in the Franklin College of Arts & Sciences.
Recent Publications
2018
"Graffiti: Brecht, Tabori und die Deutschen." Genussvolles Aneignen der Künste. Festgabe für Gudrun Schulz. Ed. Anja-Rosa C. Thöming. Vechta: Geest-Verlag, 2018. 381-96.
2017
"Walking the Dead: George Tabori's Reframing of The Jewish Wife." Brecht Yearbook 42 (2017): 102-119.
"Tod." Herta Müller Handbuch. Ed. Norbert Otto Eke. Weimar/Stuttgart: Metzler, 2017. 221-227.
"Militär." Handbuch Jakob Michael Reinhold Lenz. Leben – Werk – Wirkung. Ed. Julia Freytag, Inge Stephan, Hans-Gerd Winter. Berlin: de Gruyter 2017. 416-25.
2015
Triangular Readings in German Literature and Culture. Ed. Martin Kagel and Alexander Sager. Special Double-Issue of Colloquia Germanica 45.3/4 (2012 [publ. in 2015]): 209-400.
"Introduction: Configurations of the Third."  Triangular Readings in German Literature and Culture. Ed. Martin Kagel and Alexander Sager. Colloquia Germanica 45.3/4 (2012 [publ. in 2015]): 209-220.
"Ortlosigkeiten. George Taboris Flucht nach Ägypten." Treibhaus: Jahrbuch für die Literatur der 50er Jahre 11 (2015): 311-330.
 "An Immodest Proposal: Reenvisioning German Studies through European Integration." Taking Stock of German Studies: The New Millenium.  Ed. Carol Anne Costabile-Heming and Rachel J. Halverson. Rochester, NY: Camden House, 2015.  272-289. [w/ William C. Donahue]
2014
"Tod eines Genossen: Erinnerung und Intervention in George Taboris Nathans Tod." Brecht Yearbook 39 (2014): 129-151.
"Unter Geschäftsmännern: Figuren des Dritten in Lessings Dramaturgie." Lessing Yearbook 46 (2014): 276-292. [w/ Matt Erlin]
2013
"Hungerkünstler: George Tabori Directs Kafka in Bremen (1977)." Nexus: Essays in German Jewish Studies 2 (2013): 153-171.
"Authoring Amity: Sophie von La Roche's Fanny und Julia and the Question of Female Friendship in Eighteenth-Century Germany." Publications of the English Goethe Society 82.2 (2013): 85-103.
"Kindheitsmuster: Adult Children in Herta Müller's The Land of Green Plums." andererseits: Yearbook of Transatlantic German Studies 3 (2013): 99-119.
Education:
Ph.D., University of Wisconsin-Madison