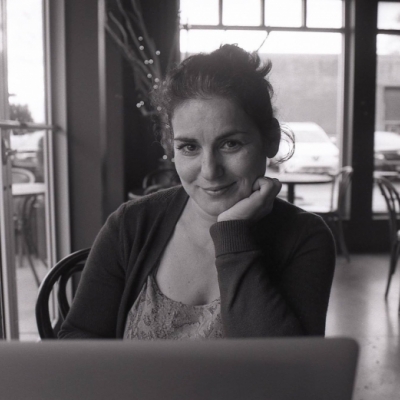 Assistant Professor of German
Contact Info
Office:
102 Joe Brown Hall
Office Hours:
Wednesdays 11:00am - 12:00pm and by appointment
berna.gueneli@uga.edu
A native of Kiel, Germany, I studied English, Spanish, and German literature and culture in Germany, Spain, and the US. Before coming to UGA, I taught at St. Lawrence University and Grinnell College. In the classroom, I love teaching courses on all aspects of German language, literature, culture, and film.
My primary research area is on German cinema and media, Turkish German studies, Turkish exiles in Europe, and Orientalist media. My scholarship has appeared in journals such as The German Quarterly, The German Studies Review, and Colloquia Germanica as well as in edited volumes. I co-edited special issues of Colloquia Germanica 44.4 (2011 [publ. 2014], Narr/Francke/Attempto-Verlag) and Jahrbuch türkisch-deutsche Studien (2015, V&R Unipress). My first book, Fatih Akin's Cinema and the New Sound of Europe, is forthcoming from Indiana University Press in Spring 2019.
My two new research projects examine Turkish exile artists in Europe (entitled, Turkish Exiles, European Artists) and Orientalist fantasies in German film and cinema of the 20th century (entitled, A Century of Orientalist German Film).
Education:
PhD, University of Texas at Austin