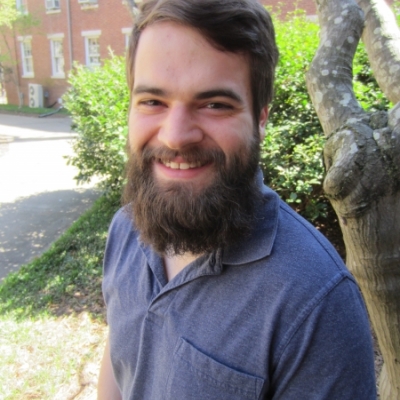 Graduate Teaching Assistant
Contact
albyrnes@uga.edu
Office:
10 Joe Brown Hall
Office Hours:
Friday 3:35pm - 4:25pm, or by appointment
I am pursuing my interest in teaching at the secondary level. In mathematics education, my main areas of interests within mathematics pedagogy include teaching statistics through simulations and technology and teaching metacognition in problem solving. In German, my studies concentrated primarily on communities of heritage German speakers and other communities of speakers of heritage Germanic languages in the United States. 
In my free time, I study Dutch, enjoy cooking, and being outdoors. 
Education:
MAT, University of Georgia (2018 - Anticipated)
MA, University of Georgia (2015)
BS / AB, University of Georgia, magna cum laude (2012)
Research Interests:
Heritage Languages, Community Theory
Of note:
2016 Outstanding Teaching Award, The Office of the Vice President for Instruction: The University of Georgia
2011 - 2012 U.S. Foreign Language Teaching Assistant, The Fulbright Commission and the Commission for the Austrian Ministry of Education, the Arts, and Culture: HTBLA Kaindorf an der Sulm, Austria
Courses Regularly Taught: